Facebook Is Getting a Major Redesign
May 1, 2019
Today, Facebook unveiled a total redesign of the Facebook experience—and I reckon it's a great improvement!
The announcement happened at the company's annual F8 conference. During the event's opening talk, Facebook CEO Mark Zuckerberg unveiled the new design and discussed the reasoning behind it.
Essentially, Facebook users have changed how they use Facebook over the past few years. Instead of posting publicly, more and more users are turning to groups and other more private ways of sharing content on the network.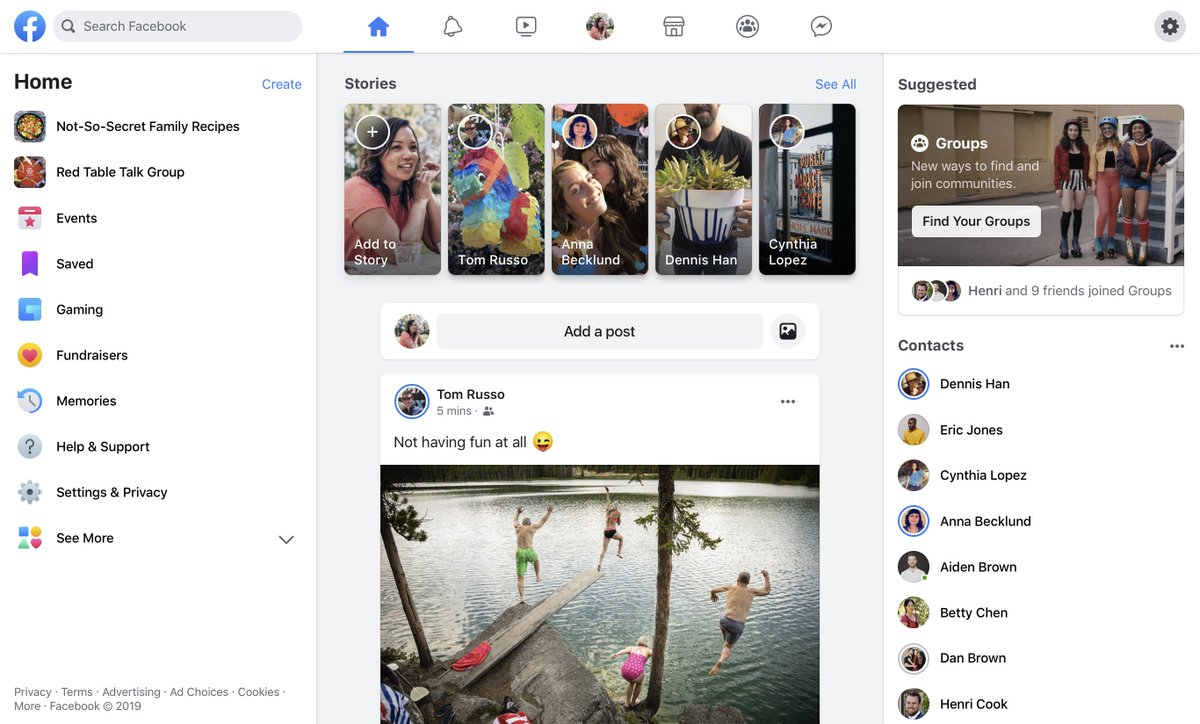 From the words of Mark Zuckerberg himself: the new design "has a much bigger focus on communities and making communities as central as friends."
With the redesign, Facebook users will be able to access groups from a sidebar at the left-hand side of the screen. This will keep groups front-and-center as you move throughout the Facebook website.
Further, there will be a groups button at the top of the screen—clicking on this button will bring you to a page where you can find new groups, see the groups that your friends are in, and manage current group memberships.
Events are getting a makeover, too
A new events tab will be added to the mobile app in order to give you a better look at events in your neighborhood and region.
Some of the new events features include a map view, an easier way to see what events your friends, and a much needed public events view.
A totally new look and feel
The rest of the Facebook experience will be redesigned too.
As you can see in the screenshots above, the desktop version of Facebook take design cues from the existing mobile app—for example, placing stories above the Newsfeed and adding a toolbar with quick access to notifications, videos, and more.
Facebook also noted that it's reprogramming the site from the ground-up. The company notes that this should improve speed and user experience, but we're not yet sure if this will affect the Newsfeed algorithm.
Bottom line
This is a drastic change for Facebook, some of which is in retaliation to the negative press received during the privacy debacle, but all in all, it's a positive for users and marketers alike.
Keep following this blog for news updates as and when they happen.